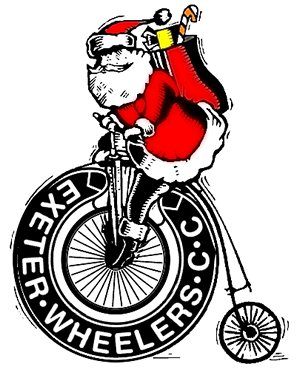 We are now taking bookings for the 2017 Christmas Lunch and Trophy presentation.
New venue and menu – with a lunch at Harrys, on Sunday 19th November 2016. Please don't expect to order food on the day! Guests should arrive before 13:30pm for drinks, meal at 14:30pm and presentation at 16:30pm..
Note numbers are limited this year with only 50 seats available so book now to avoid disappointment.
As before, we need to know your choices well before the date – Tuesday 14th November at the latest as we have to pay for the venue in advance.
You can not make payment on the day.
Prices – note, supplemental charges for some courses, see menu.
£28 per adult (3 course)
£20 per child (3 course) under 16
£2 Steak supplement
£2 Cheese board supplement
Payable online via paypal any problems feel free to email .ku.o1508397949c.sre1508397949leehw1508397949retex1508397949e@yll1508397949ek1508397949
Use the form below to add to your paypal order (you can use this multiple times and set the number of portions on the paypal page.
Please make sure you choose the correct supplpment charge as above if you require Steak and or Cheese board this will be either £2 or £4.
Don't forget to make your menu choices using the form below for each attendee.