Many thanks to all those who attended the 2015 Christmas Lunch and prize presentation, a quick round-up follows.
Vote results
The result from the poll regarding the Xmas meal format shows that of all those asked, those that had a preference preferred an evening meal/disco but that also just over half didn't mind wither way.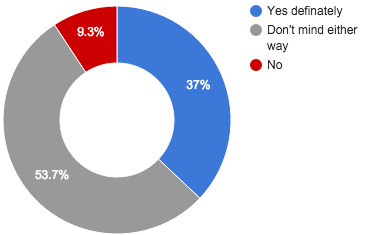 Prize presentation 
New year 10
Osca Hutchings Lug trophy
John Hare Fancy dress trophy
Margareth Baker memorial
Conrad Moss Margareth Baker trophy
Special award for Ewcc open 25 TT….
Club awards (alphabetical order )
Jamie Andrews 3rd super randonneur :1216km medal
Steve Birch
1st club hill climb champ/ship Ham trophy
Sam Birkinshaw
1st BC club champ/ship:94points BCF trophy
Theo Elliot
best academy rider       30points Fairgrieve shield
Claire Elworthy
1st lady BC champ/ship 4points Ladies RR trophy
1st club lady 10 TT series 2015 plaque
Martin Fullard
1st vet club 10TT champ/ship J Luxton cup
Ian Hennessey
1st super randonneur :4519km Chester cup
Paris brest paris 2015    (1200km on fix ) plaque
Jack Ibboston
3rd BC champ/ship:26 points medal
Alistair Lobban
1st Sporting TT series 2015 Sporting TT series shield
Lee Morgan
1st club Margareth Baker Malsters shield
1st club 25 champ/ship England shield
1st vet   25 champ/ship Brian Cloark cup
Barbara Racz
2nd lady BC champ/ship :2points medal
Craig Reynolds
2nd BC champ/ship :63points medal
Nik Rorke
1st lady or women 10 club champ/chip plaque
1st lady or women club hill climb plaque
1st lady vet SOUTH WEST BAR 2015 special award
Richard Salisbury
2nd super randonneur :4448 points medal
Paris brest paris 2015 plaque
Jack Salvidge
1st club 10 champ/ship Elston shield
best junior performance Anne Owen cup
1st TT club champ/ship Pearse shield
Arved Schwendel
1st club 50 champ/ship Maggs cup
best club all rounder Western cup
1st club BAR    av sp 26.43 Arthur shield
Richard Taylor
1st cyclo cross performance Force trophy
Mark Williamson
1st club 10 TT champ/ship series Beed  shield
Acknowledgements
Thanks to Didear for his excellent hosting, thanks to Kelly & Craig Lawson for her organising and to Marcin for being such an accommodating guest of honour.
And finally a big thank-you to all the sponsors of the Raffle, this raised over £100 which will go towards our youth development programme – the Academy. These included –
Bike shed

Exeter FC

Roots massage therapy

Mamma cakes

Oliver's bakery

Truffles cafe

The waterfront

Prince Hall hotel

Fitness first

Ann Owens

Morrison's

Tesco